11 tags
kiarbad asked: Where can one buy the basics in developing film (ie, tank, developer, stopbath, fixer)? I want to learn to develop my own b&w films... If you're an amateur film photographer, then I'm a noob. :)
4 tags
acininica asked: Hi! I borrowed my cousin's Pentax KX for more than a year and absolutely fell in love with it! Sadly, he took the camera back and now I'm looking for my own analog SLR. What would you recommend that would fit my budget of 2,500 PhP? And can you suggest where I should go to buy it? Thanks!
6 tags
14 tags
20 tags
13 tags
11 tags
9 tags
Street Photography in a Small Town: A Guide of... →
Great free PDF download from Joakim Johansson
15 tags
18 tags
4 tags
18 tags
20 tags
22 tags
3 tags
8 tags
"HARMAN Managing Director, Peter Elton says, "This is just another example of our..."
– Ilford to Manufacture 35mm Film Cassettes Again In The UK (via believeinfilm)
17 tags
10 tags
18 tags
19 tags
1 tag
shadows: Personally, I think that you don't have... →
photographicimprints: Personally, I think that you don't have to create "technically correct" photos all the time. This is why there's such a thing as experimentation.. sometimes a deviation from the norm. I'm aware of the basic rules, but currently, I don't have a full grasp of every equivalent term based on… Although I agree that breaking the norm can be the way to go sometimes, one still...
25 tags
20 tags
18 tags
leimide asked: Hi! I just recently got a 1977 Polaroid Minute Maker from my mom and I'm wondering if you could recommend a place where I could have it checked? :) Thanks!
21 tags
7 tags
Daniel Sorine: WHAT IT WAS LIKE SHOOTING FILM FOR... →
rlfsoso: filmtodigital: Hello, I've been receiving some delightful comments about many of my old images which were shot on film. I'm very appreciative for your interest in my work, and in return I thought I would give some of you young, ambitious and talented photographers an idea of what it was like working… Read it! Well though some things are different for me – NOT taking 50 rolls with...
3 tags
2 tags
"It's one thing to make a picture of what a person looks like, it's another thing..."
– Paul Caponigro (via bahnhofe)
4 tags
7 tags
"I believe I save time using the "get it done in camera" approach. In..."
– Bryan Patterson on why he prefers to get the shot in camera rather than to create it through Photoshop post-processing. (Bryan Patterson's Understanding Composition Field Guide. Amphoto Books, 2012.)
Anonymous asked: Hi, I would like to ask, do you have any recommendation for buying a camcorders ? for personal use, an event like weddings. thank you so much
19 tags
Camera Cadet: My christmas present to tumblr →
thecolorplaid: dmterminology: I will design a custom logo or tattoo for whoever re blogs this before December 28. It will be based on your blog. I dont care how many people reblog and i appologize ahead of time if im drawing for the next five years. I DO promise an art thing for… You didn't think this through, did you? Well… Better start working, kid.
9 tags
Previewing Film Negatives with a Tablet and a...
oguzozkan asked you: How did you that It's quite easy, really. You can use any of the following combinations: 2 Tablets or 2 Cellphones or a Tablet and a Cellphone. (I used a cellphone and a tablet in my previous post.) You would need to use one gadget as a backlight for the film and the other as the viewer (a sort of digital loupe, a tablet is better for this since it has a...
7 tags
2 tags
"Every photographer takes crappy pictures, every painter paints crappy paintings,..."
– Chase Jarvis (via 5footabstract)
5 tags
Anonymous asked: Hi! I saw your blog about buying from B&H and shipping through Johnny Air. I've been scouring the net for that so I really hope you can help me out. Do you know if B&H consolidates your items and give the corresponding dimensions? 'Cause how would Johnny Air charge in that case? Also, I'm absolutely new to credit cards. If B&H charges "Credit Cards with billing...
7 tags
9 tags
10 tags
11 tags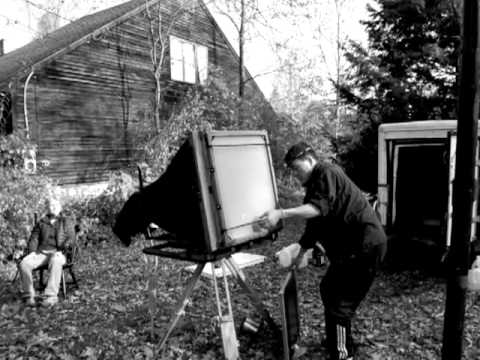 7 tags
I Still Shoot Film: What does it mean to use film... →
istillshootfilm: It's time for the my current state of the filmosphere. Those of you who read this blog regularly may have noticed that I haven't had a lot to say regarding some major developments in the film world… such as Kodak going bankrupt and selling their film business. Around the Web, everyone is
10 tags
7 tags